Ocean's 8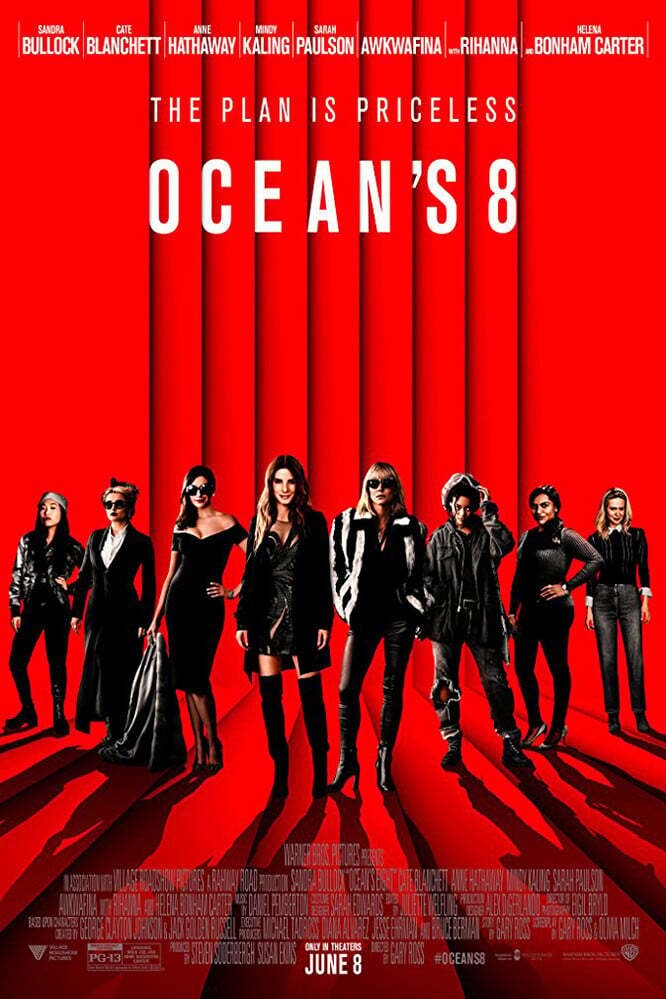 Ocean's 8 is a clever and hilarious film revolving around a crew of women who take on a heist at New York's annual Met Gala. The cast creates a powerful dynamic that really knows how to play off of each other's characters. It really is the perfect cast. The story is creative and entails many twists and turns. The film's production is extensive and is overall interesting how they were able to even create this film given the landmarks and important places the film takes place in. The film is relatively connected to its predecessors however, you don't need to see any of the previous films to understand or enjoy this one.
The film was shot in various locations in Manhattan, as it was set in New York. No they did not film during the actual Met Gala but they created a very convincing mock up of the event. In fact they had the assistance of both the Met Museum and Vogue to create the film. Something I really liked about this film is that they used the Met Gala as the place of the heist. I really liked that it's not just any event they could have simply made up, but a real event that people follow and connect with.
This is probably one of the most powerful casting ensembles seen with all lead women. Except, that one scene in Avengers Endgame, that's pretty cool. The comedic dynamic between the characters is what sets this film apart from other films like this. The main 8 of the cast is made up of Sandra Bullock, Cate Blanchett, Rihanna, Awkwafina, Sarah Paulson, Mindy Kaling, Helena Bonham Carter, and Anne Hathaway.Which is a stellar group of actors even on their own. It goes to show what a female driven project can be in Hollywood.
The story itself is incredibly clever and the different twists that play into the mission is flawless. It is interesting how each character plays their role in the intricate plan to rob the Met Gala. The heist is impossible and at the same time incredibly well thought out and detailed. The writers really thought of everything when creating the film in terms of story.
To conclude, I think this film is fantastic and worth watching. It is really funny and great to watch if you need a laugh or want to watch something that is just fun. I think the film is creative and the cast do the film justice.