The Imagineering Story Miniseries: Ep 2 - What Would Walt Do?
This episode follows the aftermath of Walt's death and the need to find a way to move forward without his leadership. Exploring the 'what do we do next' aspect of Walt's passing. The imagineering team felt very lost and it was hard on them to come up with ideas that felt like Walt's vision. The focus was put on Walt's concepts to complete Disney World and start Epcot. This episode also takes a look at the building of Tokyo Disneyland and their successes and failures with that park. I think this episode is interesting because you get to see a different perspective of Disney that isn't all sunshine and rainbows. It was a darker time at Disney and a time of great stress.
Walt Disney World - Opening day 1971
Walt's older brother Roy took on the Florida Project in honour of Walt. He persevered through his brother's death to do what Walt would have wanted. He wanted to carry out what Walt started. The Florida project was something that Walt was very adamant about doing. Three months later after Disney World was complete, Roy Disney passed away.
As the project came to a close they lacked the leadership and energy that Walt had created. They simply lacked the motivation and needed something to bring that spark back. This took the form of Epcot. Walt's dream world of Epcot was going to be the next Disney project. Epcot became very different from Walt's original vision and concept art. Instead includes a world showcase mixed with education and innovation. Epcot was viewed more as Disney World for adults. This project helped return the creative juices to the imagineering team.
In this park it was interesting to me how they utilized new technology of the time. They explored new ways to use existing technology to create new experiences. An example of this was their use of touch screen technology for interactive activities. A technology that the general public at the time didn't have everyday access to like we do today.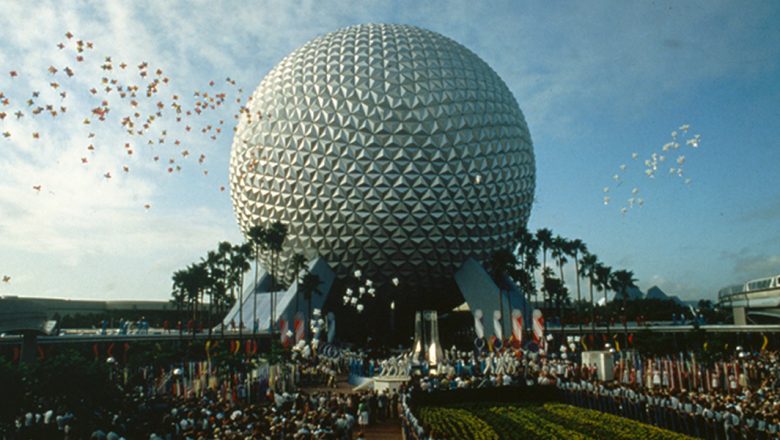 Once Epcot was in its home stretch, Japan wanted Disney to come to Tokyo to build a theme park overseas. Disney originally declined and had no interest in building the park. They called every week, so more jokingly to get them to quit trying, Disney offered outrageous demands including that Disney doesn't pay a dime for it. Only for them to agree. Tokyo Disney was constructed under the Oriental Land Company (OLC). For OLC it was a financial risk and for Disney it was a brand risk. They needed to ensure that their values and characteristics were maintained in this new park in another country. Disney brought soon to be Tokyo Disney cast members and employees over to Disney Land for over a year to study the standard. Tokyo Disney Land was built as basically a carbon copy of the California park.
Post Epcot and Tokyo Disney, all projects stopped. There was no vision for future development. This led to a lot of layoffs in imagineering over the next few years. It created a very stressful community and imagineering feared its life at Disney was coming to an end. Especially with the threat of 'hostile takeover' by one Saul P. Steinberg. Life at the Disney company would be determined by the next CEO.