The Imagineering Story Miniseries: Ep 4 - Hit Or Miss
Money was tight. Less money was being put into the theme parks. The imagineers were forced to compromise on a lot of their traditional design methods. The episode begins in the year 1994 where Disneyland Paris was in debt and Micheal Eisner suffered a heart attack. He had to undergo a quadruple bypass surgery and he decided to take a break from the creative aspect of the job that caused him so much stress. However, he replaced this position with businessmen. The imagineers main focus was moved to retail, entertainment, dining, etc. No longer parks focused.
DisneyQuest-Arcade
Eisner wanted to enter an untapped market for Disney, the cruise line industry. He was presented with 30-40 ideas from some of the best designers/architects, and many of them were really bad. They decided on a sleek and detailed design with a subtle use of the mickey mouse colours. They had two ships built, Disney Magic and Disney Wonder. Most cruise lines at the time were very focused on an adult audience, featuring things like casinos and fine dining. There were no companies at the time gearing cruises towards families, and that's what Disney wanted to do. The cruise industry turned out to be extremely successful and profitable.
Going back to theme parks, Disney wanted to build a small scale park in Washington, DC. Made for the purpose of both entertaining and teaching kids about American history. This would be called Disney's America. Land was bought in Washington that was very close to important and historical landmarks. The public and government officials had mixed emotions about the proposed park. Ultimately it proved to be too much work and money, and Disney decided against pushing through with the park.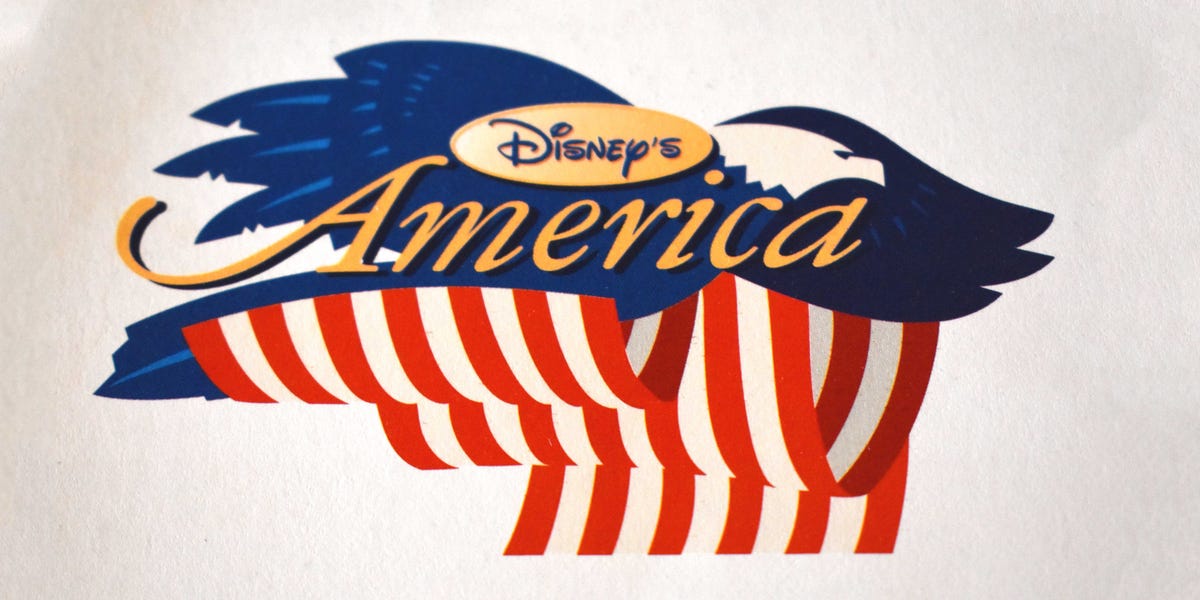 The new focus was put on Disney's new animal themed park, Animal Kingdom. The idea of keeping animals in captivity was very controversial. It was different from what Disney was used to, and there was a lot of skepticism towards housing live animals. Disney was determined to create the most ideal conditions for the animals and at the same time make it an enjoyable experience for guests. Making it different from everyday zoos. They created ecosystems that mimicked the landscape each animal was used to. To ensure they got it right they collected various plants and seeds from different areas around the world. Disney's imagineers wanted to create as much open space as possible, yet make the animals feel closer to guests on their safari ride. They utilized different colour tones of grass and plants to create depth. They depended on research to determine what would look good without compromising the animals' needs. Animal Kingdom became more than just a park as it houses a research lab for animal conservation.
Ten years after Tokyo DisneyLand, the Oriental Land Company calls wanting a new park. They didn't like a lot of the ideas proposed by Disney. They wanted something original and different from anything already created. Then came the idea for a water themed DisneyLand park, Tokyo DisneySea. They had what seemed like an infinite budget and were told to think big. This really allowed the imaineering team to work creatively. The park features a volcano light show and is placed on the water, looking out onto the pacific ocean. Since they were financially supported by OLC, there were no limits or cutting corners like they were about to face back in California.
Eisner wanted to create a new park in Anaheim, California. This park would be a California themed park called 'Disney's California Adventure'. The park would not feature the typical Disney characters and was made to accommodate an older audience. The idea was to feel like you were stepping into a postcard.
The rides were generic and lacked the traditional wow factor of Disney parks. One ride that was a complete disaster was 'Super Star Limo'. A ride that makes you the star and you have to get to an event, while being chased by paparazzi. As the ride was being built, princess Diana's death created a hatred for paparazzi which was a big part of the ride. One that was already in production. At this point they couldn't turn back and they had to go forward with the project. The ride has since been changed to a 'Monsters inc.' dark ride.
A ride that did turn out really well was 'Soarin'. A ride that takes you around the world in a both innovative and immersive illusion. The ride was a success and a second version was built in Florida's Epcot.
Ultimately the park was made quick and cheap, and the people noticed. The park opened in 2001 to bad reviews. Critics and the public did not like the park. It was small in comparison to DisneyLand which was right next door. The park simply wasn't up to Disney standards. It wasn't the same quality they were used to and with the events of 9/11, tourism took a hit.
When Hong Kong was released from British colonial rule, Disney was set on introducing the parks to the new market. In Hong Kong it was nearly impossible to find the amount of land they needed. Therefore, 5 acres of land was made for Disney Hong Kong. On opening day the benches sunk into the asphalt, similar to women's high heels sinking in at the opening of DisneyLand decades earlier. The park was criticized for being unappealing for older audiences as it was directed mostly at kids. There weren't enough things to do in the park and not many rides. The park was half assed and the company cut corners.
Roy E. Disney quits. He believed that Eisner had lost sight of the Disney vision and what the company was all about. The company was making parks for cheap and it lacked the one of a kind Disney magic.
Micheal Eisner resigns from Disney. He will be remembered as the one who reinvented Disney and broke it. He brought back the magic they were missing, only to lose sight of what he wanted to do.
The issue with Disney is that there needs to be this constant balance between imagineers and more creative thinking people, and business minded people. You can't compromise either when it comes to building these parks. I think this episode really showed how you can't cut corners. Disney succeeds when they put in the time, effort, and detail. There needs to be this perfect balance for anything to work the way they want it to. It also shows how having these unsuccessful projects one after the other hurt the overall brand.
I think this episode was really coherent and well done. I think it's interesting how far some of these 'failed' parks have come since then. For example 'California Adventure Park' is incredible now. It is nothing like what it was like back then. My favourite part of that park is Cars Land which is an absolute masterpiece, and soon Avenger's Campus will be brought to life in this park as well. Even though this park was a complete flop for its time, its come a long way and it's simply not done growing.