10 Things I Hate About You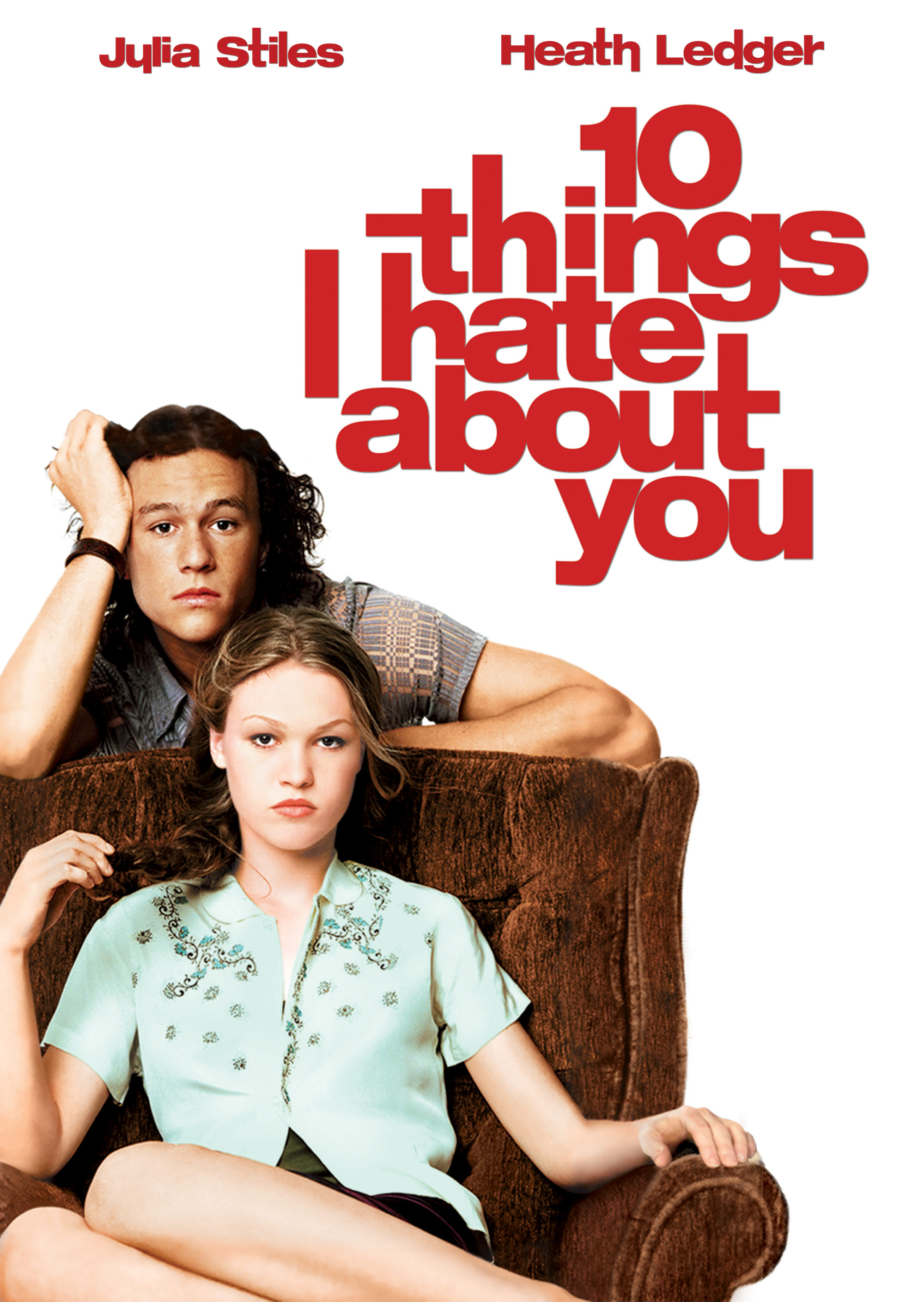 10 Things I Hate About You has quickly become one of my go-to comfort films. It is one of those feel-good rom-coms that just put you in a good mood. The film is good for the end of a stressful day or when you need a laugh. I think this film is really unique and different from the usual tropes of the genre. There is something about films like these from the late 90s and early 2000s that is kind of special, making them some of my favourite films. The storyline of the film has multiple layers and it is incredibly funny.
The film follows Patrick and Kat who are basically feared by the rest of the school for being anti-social and not a part of the school cliques. Kat is a strong and independent girl who has very strong opinions and doesn't care what people think when she voices these opinions. I think that's part of what makes her character really likeable because she is real and not a ditzy popular girl, kind of like her sister Bianca.
Bianca and Kat are not allowed to date, per their father's rules. Kat being very antisocial, their dad changes the rule that Bianca can't date unless Kat dates as this is seen as basically 'impossible' and wildly unlikely. A new student, Cameron wants to date Bianca and sets out a plan to get Kat to date the mysterious bad boy Patrick, so that he can go out with Bianca. Leading to a very messy situation where Kat doesn't want to date because it goes against her image, and he realizes that maybe there is more to life than just getting through it. He learns to not only respect her but like her, and therefore wants to prove that he isn't that bad and not like any other guy. So this scheme with Cameron and Bianca turns into a real relationship.
I love the characters from this film and the actors who play them. The likes of the late Heath Ledger, Julia Stiles, and Joseph-Gordan Levitt truly make this film stand out amongst the hundreds of stereotypical rom coms. Their characters are a lot of fun and these actors make the film what it is. The story is great but it is these performances that truly help this film stand out.
There is something fresh and different about this story. Even watching the film in 2021 it still feels like there is nothing really like it today. It's simply quirky and fun. My favourite scene is when Heath Ledger's character sings and dances on the bleachers, which is also likely the most well-known scene in the film.
When I feel like rewatching a favourite film this is definitely one of my go tos. It is a light film that I can watch over and over again and never get sick of. It's one of my go to movie recommendations for people. If you like movies like Clueless, Easy A, or Wild Child, then I think you will definitely enjoy this film. 10 Things I Hate About You is available to stream on Disney +.