My Favourite Podcasts and Why
Over the past couple of years, I have really gotten into listening to podcasts. I find them great to listen to while I'm cleaning, walking, or grocery shopping. I wanted to listen to something other than music while doing tasks that don't require a lot of brain power. So, I switched to podcasts and now every long walk or trip to the grocery store feels like I'm learning something new. The following is a list of my favourite film/tv podcasts that I have come across.
The Always Sunny Podcast
This is an
It's Always Sunny in Philadelphia
podcast hosted by three of the show's main actors - Charlie Day, Glenn Howerton, and Rob McElhenney. This podcast is so much fun to listen to and it really feels like an extension of the show. Its interesting to hear their perspectives on the bits they did in the show, the behind-the-scenes, and the controversies. Its a rewatch podcast where they follow the show episode by episode. My only issue with this podcast is that I would love for more of Kaitlin Olson and Danny Devito. They do pop up in a few of the episodes, and it makes the podcast even better. My dad is a fan of the show and I had only seen some episodes here and there when he would watch them. When I decided I wanted to watch the show all the way through, I just happened to come across the podcast on Instagram. Listening to the podcast and watching the show at the same time made this podcast even more enjoyable because it was fresh in my mind. My favourite epsiode of the podcast is when they talk about the episode "The Gang Cracks the Liberty Bell" from season 4 episode 11.
Welcome to Our Show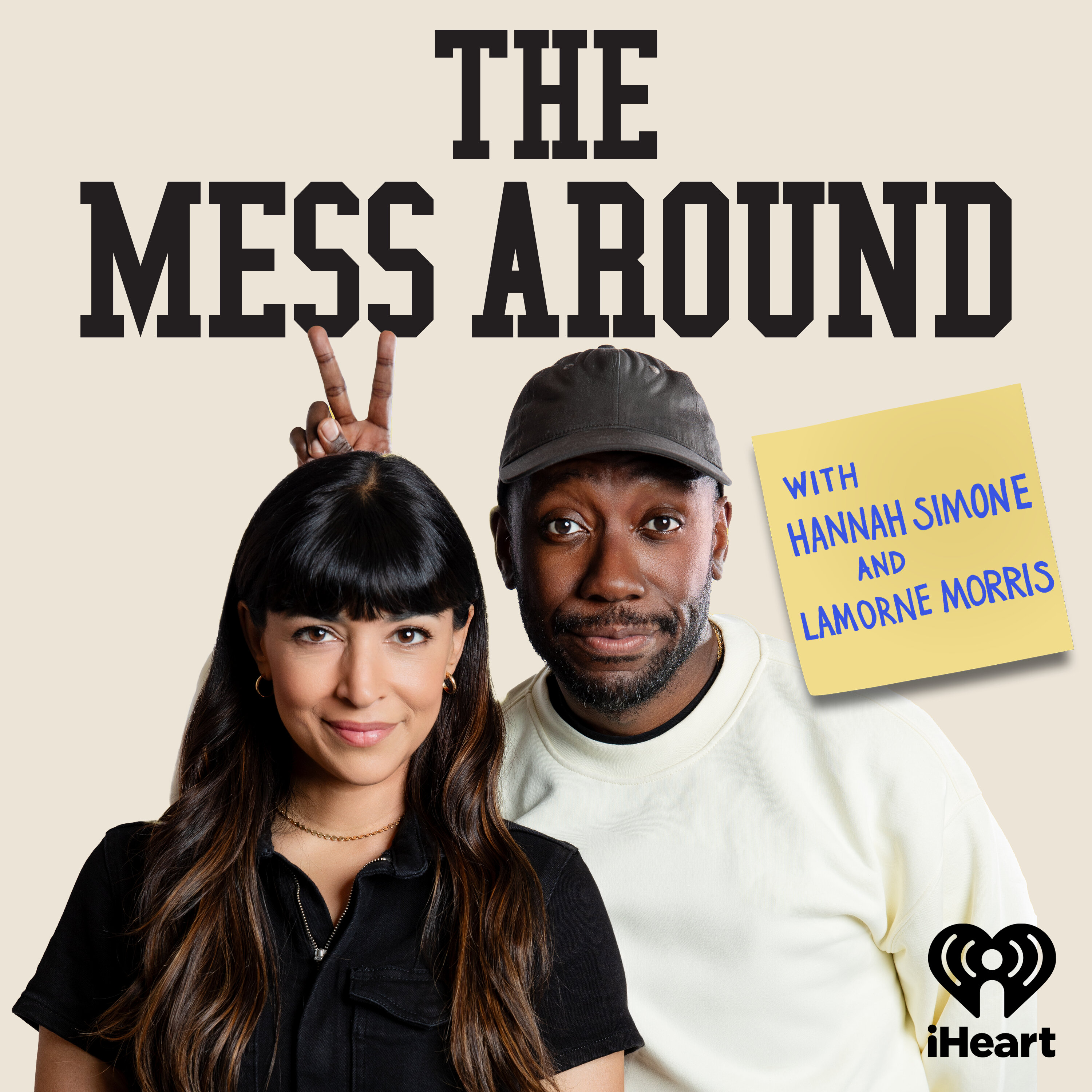 Some of my favourite podcasts are rewatch podcasts led by the actors reflecting on my favourite shows. I think this is a really cool way to connect with fans and share stories from the production of the show. This is an iHeart Radio
New Girl
podcast featuring Zooey Deschanel, Lamorne Morris, and Hannah Simone. They discuss the
New Girl
episodes in order, the general production of the show, and do Q and As. What I love about this podcast is how close these three are and they make it feel warm and welcoming. I like the episodes where they bring in other actors and writers from the show like Justin Long, Elizabeth Meriwether, and Jake Johnson. I love when they go completely off-topic about other projects they have done, random information about their lives, and what they were doing on and off screen.
Conan O'Brien Needs a Friend
This podcast I haven't listened to as much but it's really funny if you need something light-hearted and fun. The entire podcast is basically Conan O'Brien and a guest discussing moments from their careers, times they have met/hung out together, and popular culture. What I like about this podcast is its lack of structure and flow. It just seems very relaxed and like the group is just there to have a good time. My favourite episodes are John Mulaney and John Mulaney Returns, but he has had a wide variety of guests on his podcast including Jim Parsons, Michelle Obama, Maya Rudolph, and Paul Rudd. I started listening to this podcast with my family on small road trips and now it's become a part of my favourites list.
Pod Meets World: A Boy Meets World Podcast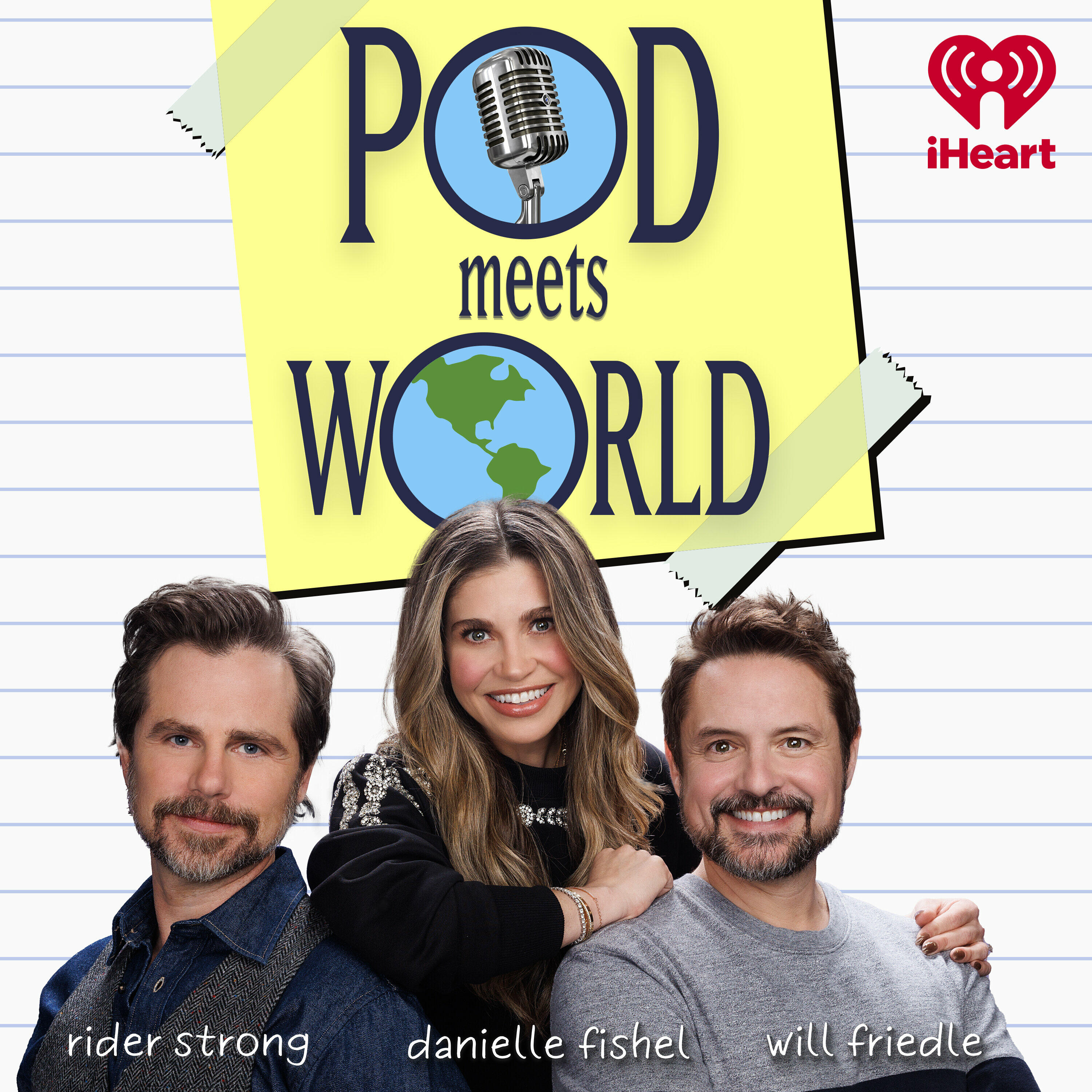 This podcast has become one of my more recent favourites on my grocery store trips. I grew up watching
Girl Meets World
on the Disney Channel and over the winter break I decided to rewatch all of
Girl Meets World
and for the first time, watch all of
Boy Meets World
. Since I just finished all seven seasons of
Boy Meets World
it is very fresh in my mind and I was looking for more of the behind the scenes, when I came across their podcast on an Instagram/ Youtube deep dive. I love hearing their on set stories, what they are up to today, and what they think of the work they did on the show. I have learned so much about how different the industry was in the late 90s/ early 2000s and how much it's changed. This re-watch podcast show is hosted by Danielle Fishel, Rider Strong, and Will Friedle. What's different about this podcast from the other tv show podcasts is that they started on the show as child actors and have been away from this show for a long time. The one thing that the podcast is really missing is Ben Savage who I would love to hear on the podcast since he was the star of the show (but reportedly said it "wasn't his thing"). My favourite episode so far has been "Anothony Tyler Quinn Meets World". This episode features Anthony Tyler Quinn (who played Mr.Turner) who discusses how he got involved with
Boy Meets World,
how he got written out of the show, and his return to it all in
Girl Meets World
.
Chasing Chalamet
I originally started listening to this podcast as a joke. It's not a joke anymore I actually love it. At first, I thought it was just going to be a jokey podcast about his love for Timothee Chalamet, but the host, Dane McDonald, is really great and he knows so much about quality film. Each episode follows a different Timothee Chalamet movie and they go into great depth about their opinions on cinematography, costumes, set design, story, and everything. I like that they talk about many different aspects of the films and not just about Timothee Chalamet. It's a cool podcast and if you are a fan of any Timothee Chalamet movie I definitely recommend giving it a listen.
The Big Picture
This was one of the first podcasts that I listened to when I was looking for podcasts that talked about film and tv. The show is hosted by Amanda Dobbins and Sean Fennessey. I think this is a great podcast if you are trying to keep up to date with new and upcoming films. They cover all the big blockbusters and anything critically acclaimed. It's a great way for me to keep on top of my film knowledge and hear other perspectives on the movies I'm watching in theatres. They also talk about the award season (Oscars, Golden Globes, etc) and give lists/ rankings of their favourite movies. Definitely a good podcast for movie lovers and people who follow the award season like I do.
You Must Remember This
By Karina Longworth, this podcast dives into a variety of moments in entertainment and popular culture that time has forgotten. My favourite episodes include when she discussed the infamously controversial Disney film "Song of the South" (1946). I was able to learn a lot about how it was received at the time, today's reception, Walt Disney's involvement in its creation, and how Disney has tried to lock it up. If you want to learn about a variety of random pop culture events of the past, this is a great podcast for you.