Avatar: The Way of Water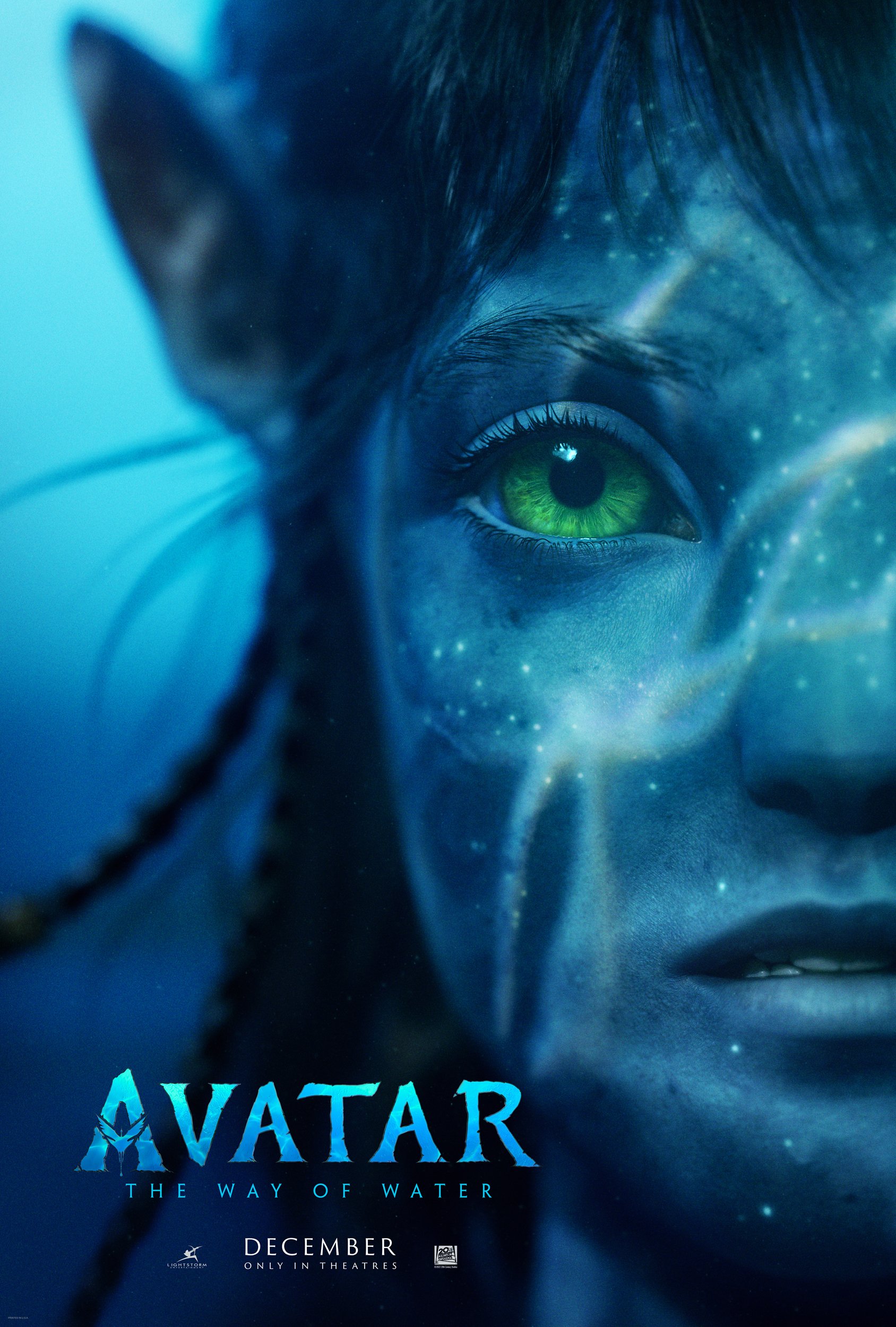 Avatar The Way of Water
is James Cameron's sequel to the infamous 2009 film
Avatar
. The original
Avatar
is the highest-grossing film of all time (not adjusted for inflation). This film was really good, I loved the CGI, the design of the underwater world, and the new characters. However, I also thought this film could have been half as long as it is and that the story just wasn't as good as the first film. I think for a project that has been over ten years in the making, it should have been better. I love James Cameron's work so I was excited to see this film, although I am not a big fan of James Cameron and his crazy ego.
This film is beautiful and the CGI and effects are great, but I think I was still looking for something more innovative and different. His past works are so interesting and push the boundaries of what film can do, and I wanted to see something really new and different from what he has already done in the past. I think the underwater scenes are incredible, and the CGI was strong, but otherwise its not that unique in comparison to the original. Additionally, the pacing was not great and often quite slow with a lot of filler material. This film could easily have been half as long as it is. I wanted more from the story. It was a lot of world-building and covered a information that we already knew from the first film.
I really loved the new cast, I thought Jake and Neytiri's kids and Spider were the best part of the film. They are very well-developed and all very interesting characters. I like how they were able to bring back Sigourney Weaver as Kiri and through flashbacks. It was a smart way of bringing her back and also creates a lot of mystery as to how Kiri was born. This keeps you curious and wanting future
Avatar
films. Even though I liked having the old cast return, I just found some of them kind of boring. Jake was honestly the most annoying character and his relationship with Neytiri was strange because they are both awful to each other and don't bring anything new to the story. I would have liked to see more of Neytiri though since she doesn't get a lot of screen time in this film and I love Zoe Saldana. I found the colonel to be very played-out character and a boring villain.
Overall, it's a good movie but I think there are definitely parts that could have been improved. I loved the CGI underwater world and I am excited to see what they do next with different elements and effects. I will still go out and watch Avatar 3 and 4 when they are released as I do think this will be a great franchise. I've never been a huge
Avatar
fan but it's definitely a unique and interesting concept. I really like the new characters and the direction the films are going in.